What is digital transformation?
Digital transformation is the strategic adoption of digital technologies. It's used to improve processes and productivity, deliver better customer and employee experiences, manage business risk, and control costs. Digital transformation represents myriad tools, solutions, and processes. An effective strategy is one that's customized for each unique organization.
To remain competitive in the modern business landscape, digital transformation is a necessity. Few organizations can stand the test of time without a plan to strategically adopt beneficial technologies.
Explore additional digital transformation topics:
Staying competitive in a constantly changing global marketplace depends on an organization's ability to rapidly adapt through the adoption of new technologies. Organizations that embrace digital transformation are focused on engaging their customers in delightful experiences across multiple channels. Those that aren't risk falling behind.
Digital transformation plays a key role in:
Customer experience: Consumers today have more choices than ever. Which means the stakes are high for businesses to not only deliver innovative products or services but to deliver meaningful interactions and experiences that delight customers and foster brand loyalty. Just think about how many choices you have for food delivery these days. The reasons you may choose one over the other can be directly tied to a company's digital transformation, whether it's an easy-to-use app, a seamless transaction, good customer service, or fast delivery.
Employee experience: Digital transformation doesn't just involve providing your workforce with the latest apps and devices—it's about creating a simple, modern, more fulfilling employee experience. Digital transformation can help organizations provide the tools people need, with instant access from anywhere.
Process optimization: An organization's ability to deliver great employee and customer experiences hinges on its ability to seamlessly operate on the backend. Streamlined workflows, digital processes, and automated tasks are all ways organizations can create efficiencies.
Product digitization: This refers to using technology to enhance a product or service, like smart-connected or voice-activated devices. Digital transformation not only helps companies stay on the cutting edge of technology, but also creates an agile infrastructure necessary to constantly innovate and adapt to rapid change and consumer demands.
In the early days, digital transformation projects were often seen as purely an IT initiative. But now, digital transformation is really synonymous with business transformation. Demonstrating this is imperative when getting leadership buy-in for any digital transformation initiative. Also important is showing how a technology investment will directly impact the bottom line.
IT and HR lead digital transformation
Digital transformation has forced IT to get out of the break/fix mindset and instead become a strategic business partner responsible for facilitating change across the organization. And with customer and employee experiences being so tightly intertwined, IT and HR now share a joint stake in a company's digital transformation.

It's no longer just about providing the latest technology. It's about making sure that technology makes work more efficient and meaningful so the company can attract the people it needs, keep them engaged, and improve business results.
CIOs and CHROs must work in close collaboration to make sure the technologies in place thoroughly support people's needs while adhering to both HR and security policies. This requires shared objectives, planning processes, cross-functional skillsets, and new KPIs.
Employees inform digital transformation
While IT and HR share the responsibility of planning and rolling out employee experience and digital transformation initiatives, it's important that they're clear on employees' needs and wants. One way to do this is by conducting regular employee surveys or focus groups on an ongoing basis.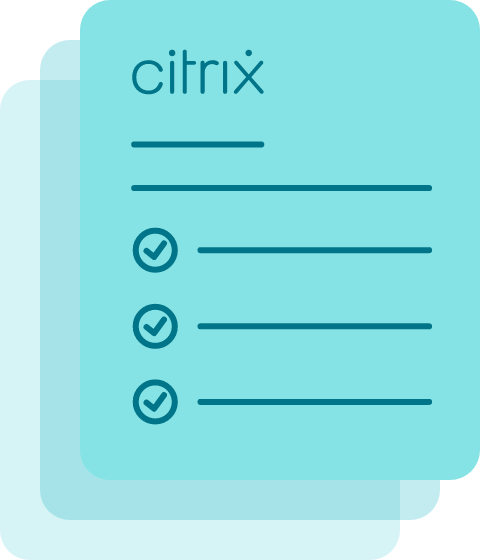 WHITE PAPER
Supercharge your virtualization agility with managed DaaS
See how Citrix DaaS (formerly Citrix Virtual Apps and Desktops service) helps you accelerate digital transformation.
Failure to lead with a strategy
Digital transformation is not a one-and-done project. It's an ongoing process that must be constantly nurtured and evolved. Implementing technology without looking at how it fits in the big picture can create more challenges than benefits. Digital transformation should begin with a vision, and any projects should stem from that vision. When thinking about your vision, it's imperative to keep in mind business goals and objectives and how a digital transformation strategy can support them.
Lack of leadership buy-in
Any business transformation, digital or otherwise, is more likely to succeed when leadership is engaged. And leadership is more likely to be engaged in initiatives that are directly aligned to the business strategy. When proposing any new project, it's important to demonstrate how it supports the business and will impact the bottom line. With leadership buy-in secured, you can avoid any budget challenges that will impact your project.
Planning in a silo
While in the past, IT was solely responsible for digital transformation, that's no longer the case. It's become a cross-functional effort across the organization, and as such, both leaders and employees need to be involved.
When leaders implement a new piece of technology without engaging the people who actually use the solution on a daily basis, they risk investing in a tool that does not actually meet the company's needs. Leaders require insight into end-user experiences to ensure that the solution works properly and does not introduce new challenges.
During the early stages of a new investment, decision makers should ask employees about their experiences with the existing system and get insights into how the process could be improved. Then, during the implementation of the new solution, stakeholders should continue to solicit feedback from the people who actively use the technology. Over time, the insights gained from this feedback loop will aid additional transformations, contributing to a cycle of continued improvement.
Citrix provides a wide range of solutions, from VDI and DaaS to digital workspaces, that help support successful digital transformation at organizations of all sizes.
Discover how Citrix can help your organization with digital transformation