WHITE PAPER
How to empower hybrid workers with DaaS on public cloud
Learn how Citrix and Google Cloud equip enterprises with more workload flexibility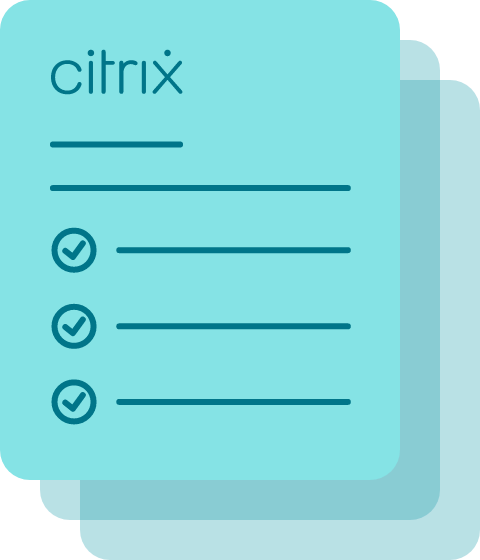 Virtualization of apps and desktops has become key to hybrid work. By deploying your DaaS solution via the public cloud, you can empower hybrid workers to do their best work anywhere while optimizing costs. In this IDC white paper, you will learn how Citrix DaaS offerings for Google Cloud enables the rapid inclusion of Google resources into new and existing Citrix virtualization solutions—giving you the flexibility to choose the right clouds for the right hybrid work scenario.

Global Virtual Client Computing Software Revenue is estimated to reach $11.8 billion by 2026.
40% of enterprises want to use multiple clouds to provide flexibility around deploying cloud-native workloads in the locations and providers they prefer.
35% of enterprises expect to increase IT productivity by pursuing a cloud-platform approach.